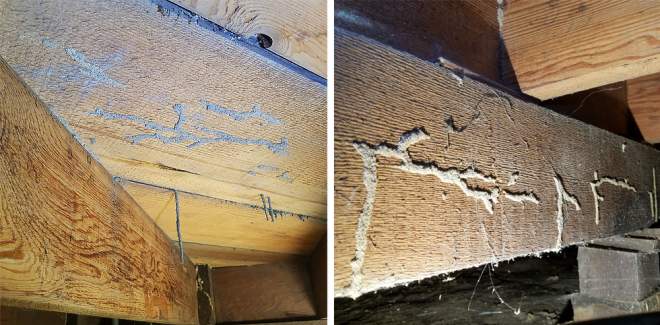 Pest and Termite Inspections in Harrisburg and York, PA
Buying or selling a house can be stressful. The last thing you need is to learn there is a pest problem in the home you're buying or selling. Insects and pests like termites can cause structural damage to a property and even health issues for those who inhabit it. In addition to the stress a termite infestation brings, three are links between the insects and allergic reactions and asthma. Depending on how vulnerable your home is, you may want to schedule a pest inspection on a regular basis.
Whether you're taking the first step toward becoming a homeowner or looking for answers about issues inside your existing living or working space in Harrisburg, Lancaster, or York, PA area, you can rely on Nighthawk Inspection Group for timely, independent results without a conflict of interest.
Protecting your home from the damage that termites can inflict should be one of your top priorities as a homeowner. Destructive pests like termites can pose a serious threat to your home and should be taken seriously.
Termites can often go unnoticed. Keep an eye out for these signs of termite infestations: 
Insects swarming in your home or yard
Cracked or bubbling paint
Discarded wings
Mud tubes on walls
Hollow-sounding wood
Any of the above signs can mean that termites are lurking somewhere in your home. As soon as you suspect that you might be playing host to termites, give us a call right away.
Termite Inspections for Home Sales and Purchases
The real estate market is already tough to navigate without pests in your home. If you need to sell your house or want to buy a new one, be sure to have the property inspected from top to bottom. Termite infestations can be difficult to remove without professional help and can cause serious problems for your home and family's health.
Nighthawk Inspection Group feels that you deserve to have a safe and healthy living environment.
If you're concerned about some sort of infestation on your property in the Lancaster or southeastern Pennsylvania area, call our team of professionals and request your inspection today.